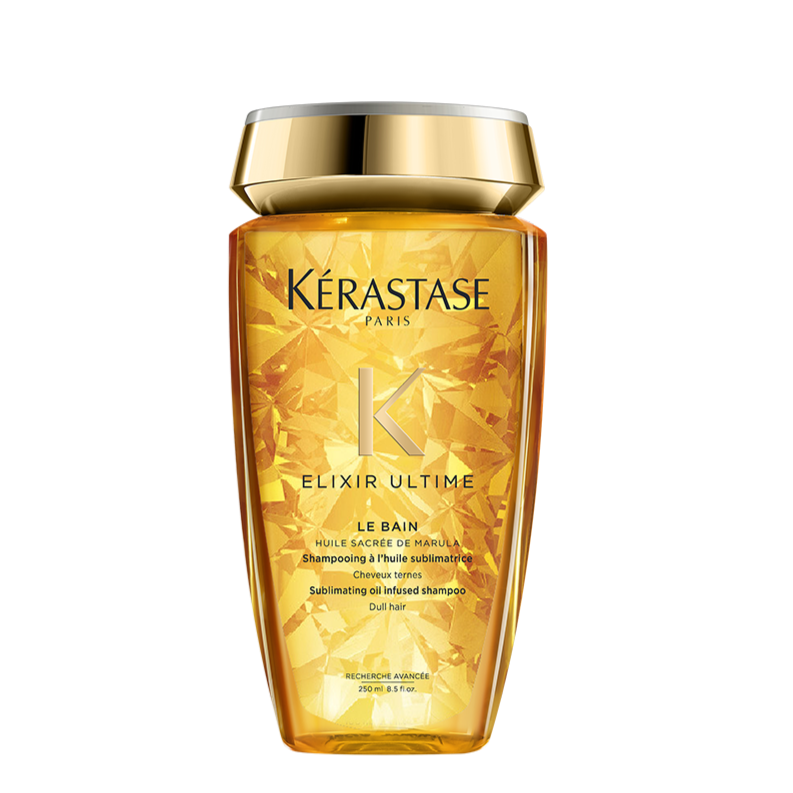 A cleansing oil shampoo for dull hair looking for shine. Silicone & paraben-free, it removes impurities and treats the fibre with a lightweight touch. 

Key benefits
High protection for sensitised zones
Regenerates sensitised zones
Beauty touch up to tips, damaged ends, highlights and frizz
Extra shine
How to apply
Apply a quarter-size amount to damp hair. Emulsify. Massage and rinse thoroughly.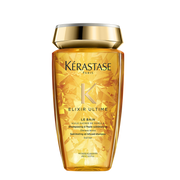 Bain Elixir Ultime