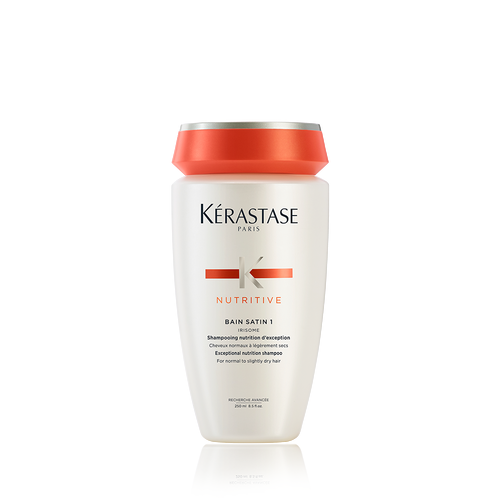 Bain Satin 1 is a nutrition shampoo designed for normal to slightly dry hair. Its active ingredients provide key nutriments to nourish the fibre, and soften the hair from roots to the tip.

Key benefits
Nourishes the hair
Eases detangling
Gives a smooth and soft touch
Provides shine
Daily use-friendly
Extended nourishment
Homogeneous nourishment from root to tip
How to apply
Apply to damp hair, emulsify, massage and rinse.
Bain Satin 1