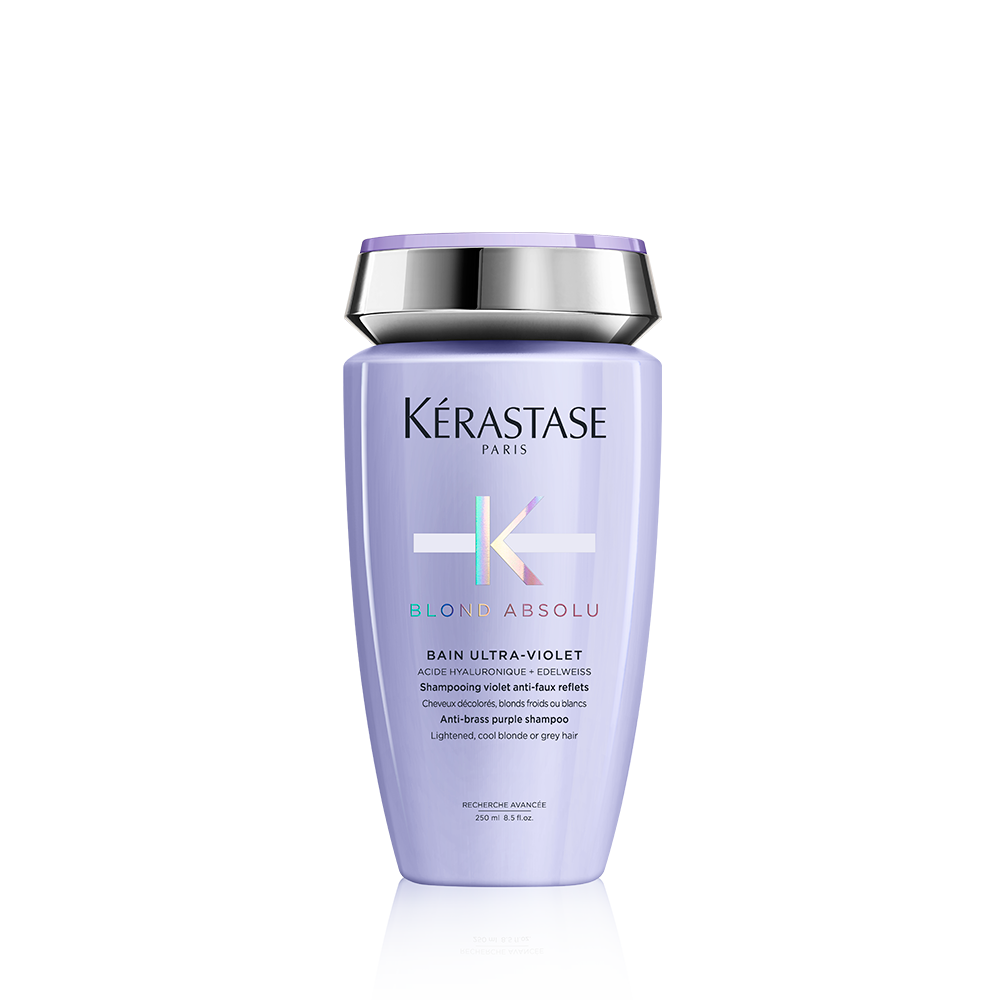 Iridescent purple shampoo for lightened or highlighted hair to neutralise brassiness and unwanted yellow tones in blonde or grey hair for a nourished cool blonde.

Key benefits
An intense brass-reducing formula giving instant blonde illumination
Instantly neutralises brass & yellow undertones
Durable anti-brassiness action
Restores shines & softness
Boosts colour luminosity
How to apply
Wet hair then thoroughly remove excess water before applying a quarter-sized amount of shampoo touch by touch onto 5 key zones of the hair. Add water and emulsify. Leave it on between 2 to 5 minutes. Rinse thoroughly. We recommend you to alternate with Bain Lumière on a weekly or as a second shampoo for a deeper & hydrating cleanse.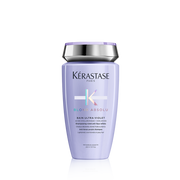 Bain Ultra-Violet