Spoil someone you love with a gift voucher at Bettjemans.

This is a digital voucher and will be emailed to you. The value will be added to the recipients account at Bettjemans as a credit. 
** PLEASE NOTE: To order just select the value you wish to buy and make sure you put the full name of who it's for and also who it is from in the comments section of your checkout. If your recipient is new to the salon just get them to ring us to book and we can add their credit to their account when they show is their voucher. **
Note: Vouchers are only valid for in salon services and retail. These are not valid for online purchases.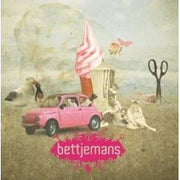 Bettjemans Gift voucher