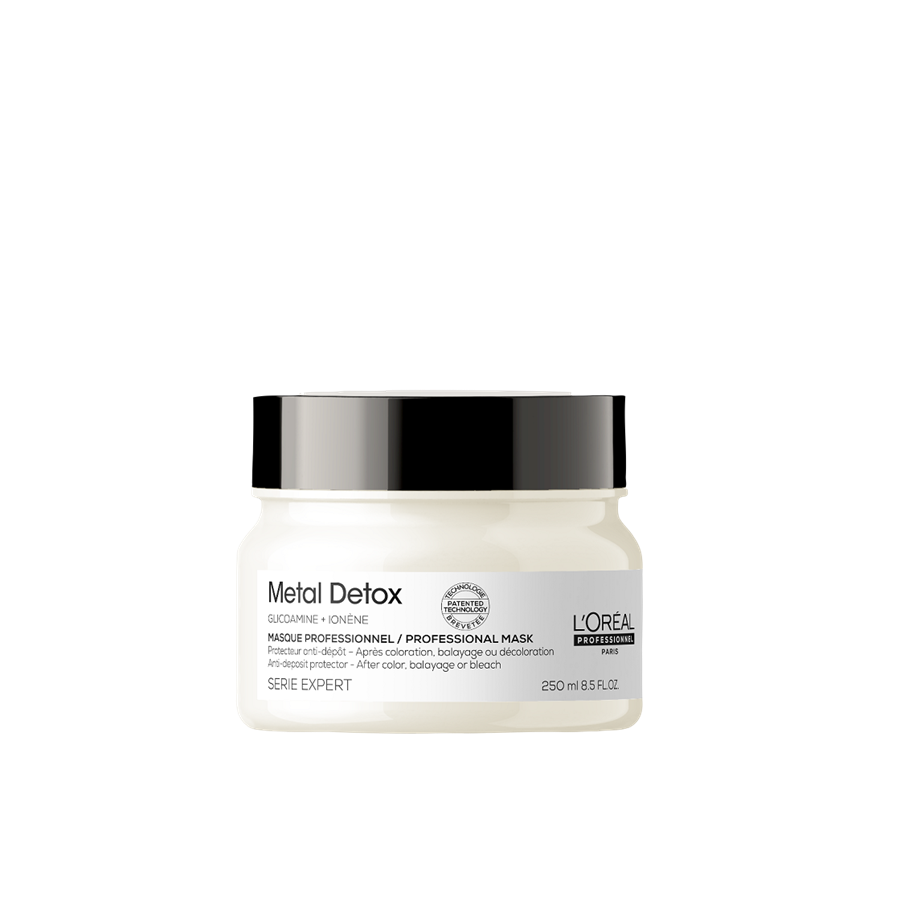 L'Oreal Professional Metal Detox Masque
The L'Oreal Professional Serie Expert Metal Detox Mask is an anti-depositing protector mask that protects the fiber from particle deposits after any color, balayage or lightening service.
Metal inside the fiber creates both a risk of breakage and it negatively impacts color results during color, balayage and lightening services. This rich cream mask prevents new metal particles from coming back. The level of metal in hair varies, depending on hair porosity and on the water quality where we live. This patented technology is enriched with Glicoamine a chelating agent with a molecule small enough to penetrate and attach itself to metals, and neutralize the metal INSIDE the fiber. 
Hair is less porous, intensely nourished and incredibly shiny. For optimal results, use after Metal Detox anti-metal cleansing cream shampoo to detoxify hair.
How to use: After shampooing with Metal Detox Shampoo, apply to towel dried hair and massage through to the ends. Leave on for 1 minute and rinse.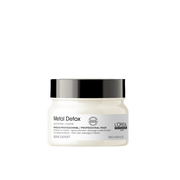 L'Oreal Professional Metal Detox Masque